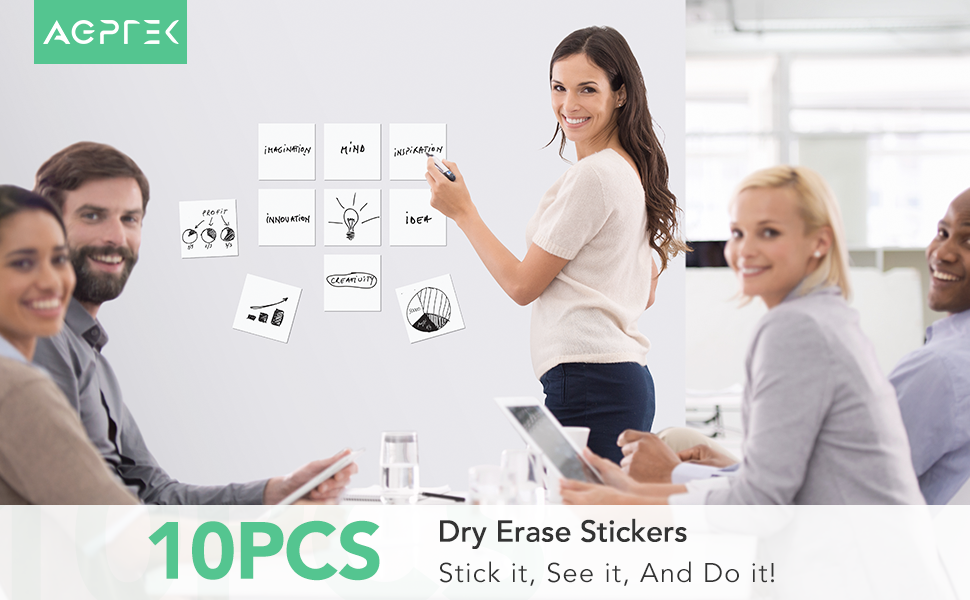 Are you tired of disposable paper notes?
Worry no more, AGPTEK self-stick reusable sticky notes, they are the perfect to mark the important things.
One-piece can be pasted and erasable up to 2000 times.
Not only protects the environment and saves paper, but also saves a lot of money and reduces waste.
✔ Premium pack, contains 10pcs self-stick whiteboard stickers + 1 magnetic dry erase marker.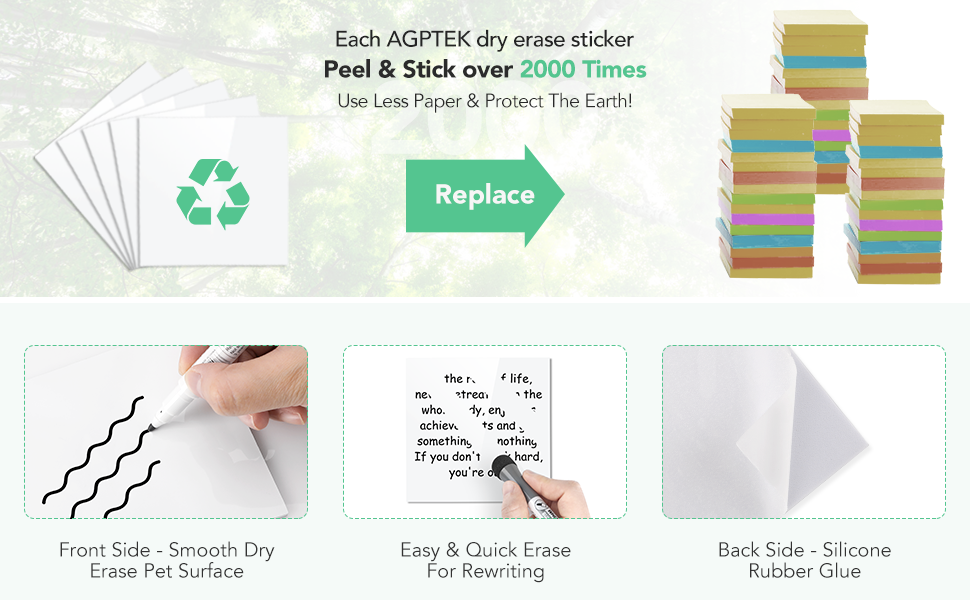 Features:
✔ Simply write on and erase. The dry erasable reusable pads can be used day after day, month after month. No staining and ghosting.
✔The backside has premium adhesion, removable and transparent, and can be reused. Never worry about leaving unsightly traces.
✔Dirt and dust make the whiteboard stickers less sticky? Just wash off the back and they will stick just like new.
✔ Use our sticky note pads to make a significant contribution to the greening of the environment and save paper resources. A 10-pack set can replace more than 12,000 paper notes.
Warm Tips on Usage:
1.Please tear off the back paper then stick.
2.DO NOT use permanent marker pen which is not erasable. Use with Dry Erase Marker.

✔Allow to stick to any flat smooth surface like whiteboards, windows, doors, mirrors, fridges, laptops, plastic organizer, smooth surface and tiles, cabinets etc. Ideal for to-do list schedule, brainstorming with a team, set reminders, make notes-to-self.
please note:
don't apply this to the stucco wall.
Smooth surface would recommend.
Specifications:
Sticker Size: 10.16*10.16cm/4*4inch
Sticker Weight: 14-15g/one