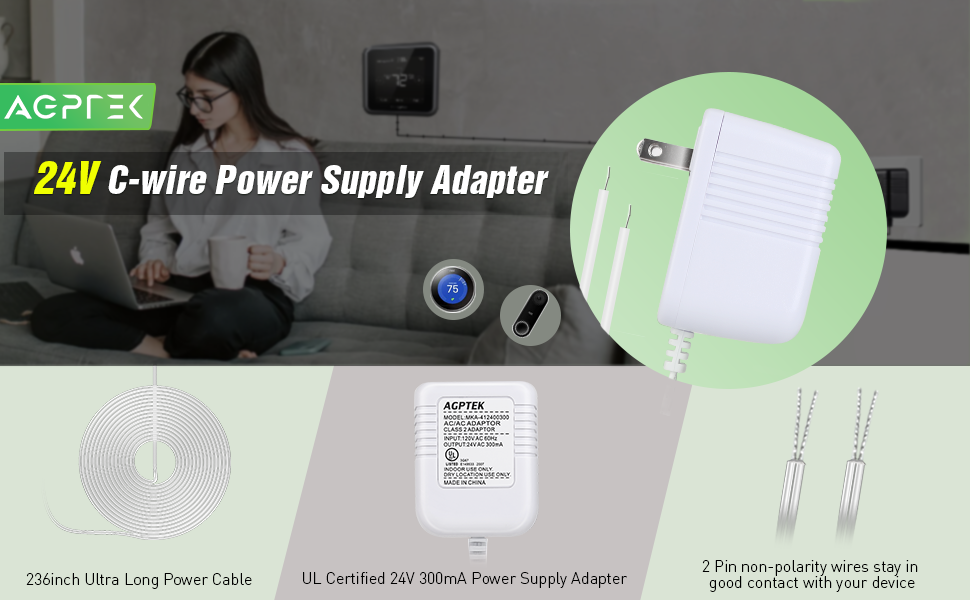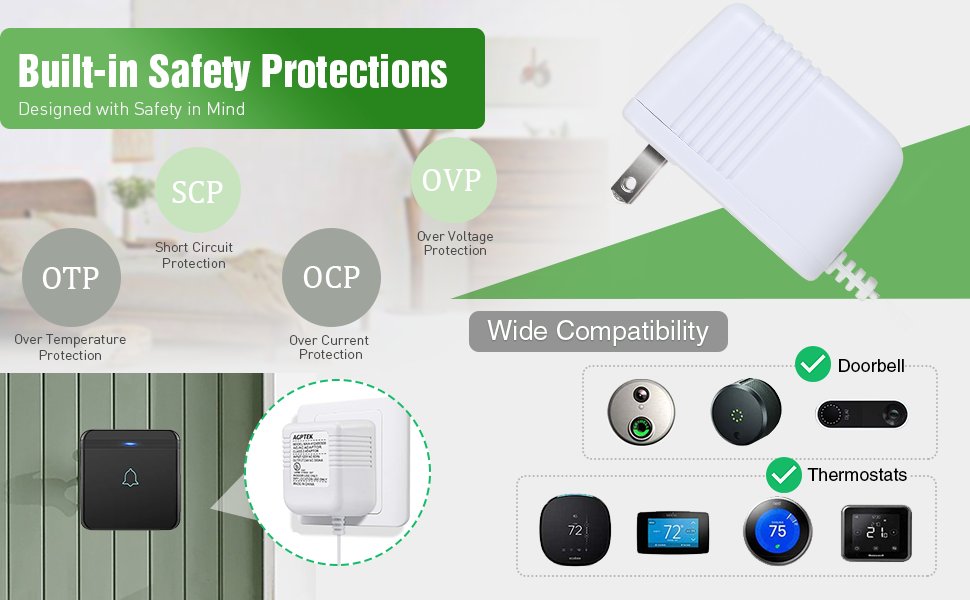 AGPTEK 24V Power Adapter for Thermostats
Simply connect your doorbells/thermostats to an outlet by using this power adapter, never worry about charging the battery or losing surveillance again.
Thermostat Brand:
Nest
Ecobee
Honeywell
Sensi
Doorbell Brand:
Nest Hello
Skybell
August
Package List
1 x Power Adapter with 236 inch Long Cable
80Pcs x cable clips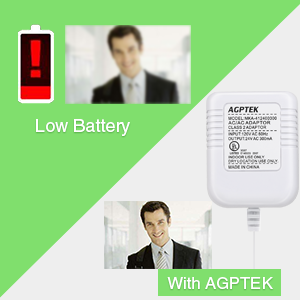 Continuously Charging
It can be continuously charging your device without worry about taking off the doorbells/ thermostats and low battery, which is time-saving and effort-saving.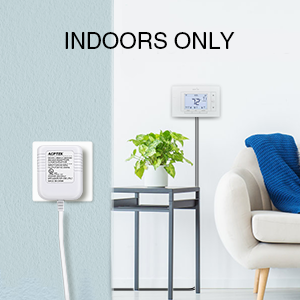 Dry Location Use Only
Risk of electric shock. It should be avoided using it in a humid environment, only for indoor use. Let your doorbells/thermostats continuously running without interruption. Never lose surveillance again, provide you and your families better protection.
Come with 80 cable clips, enough cable clips to tidy up the round wires of 4mm or less, like the power cable, Christmas lights cable, USB cable, etc.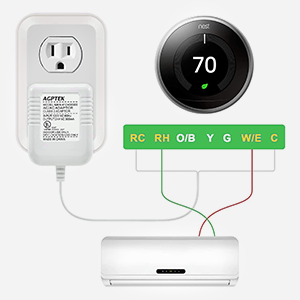 For Thermostats
1. Cut off the power of the circuit breaker.
2. Install one wire of the adapter to the "C" terminal and the other wire to the "RC" terminal.
3. Plug the power adapter into the socket and turn on the power of the circuit breaker.
4. Install the panel on the thermostat.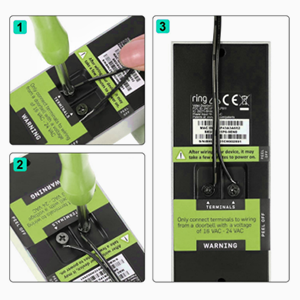 For Doorbell
1. Keep adapter unplugged
2.Install the non-polarity wires from 24-volt adapter into the terminals for your doorbell unit
3.Plug the adapter into the outlet
4. Put doorbell panel on the housing unit
5. Power up and verify your doorbell is receiving necessary power with the accompanying App