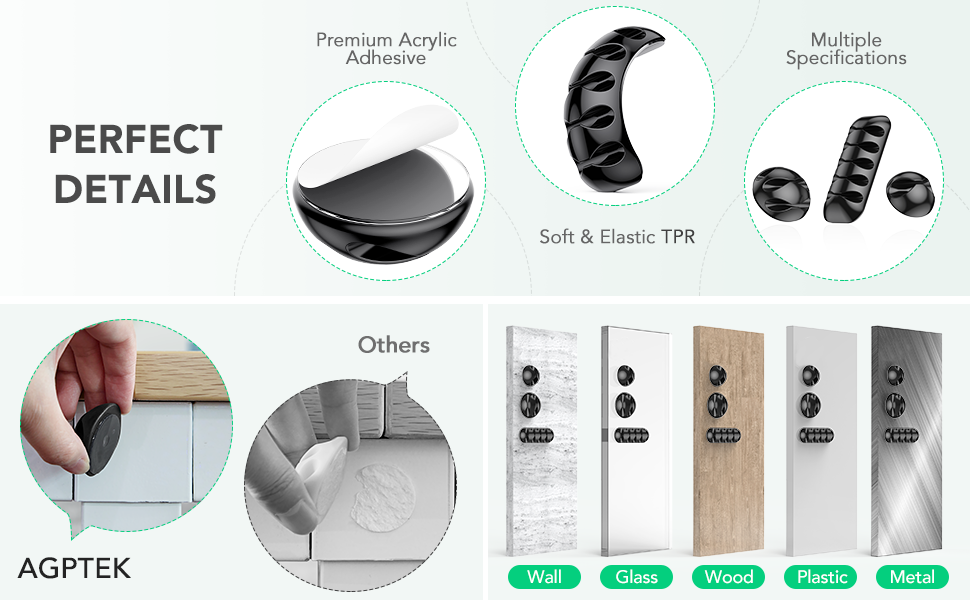 Warm tips:
1.Do not hang the wires that is too heavy or the cable clip may fall down easily.
2.Do not remove the adhesive cable clips repeatedly once pasted.
3.Do not expose it in hot surrounding for a long time and keep away from water as the temperature and humidity may affect its adhesion.
4.Do not stick it on the wet/oily/dirty/waxy surface.
5.Do not paste it near the high temperature environments, like such as gas stoves and gas furnace.
5.When the temperature is lower than 10℃, please use a hair dryer to slightly dry the contact surface before sticking.
Specifications:
Material: TPR material + acrylic adhesive pad
Package Contents:
24 Pcs Cable Clips