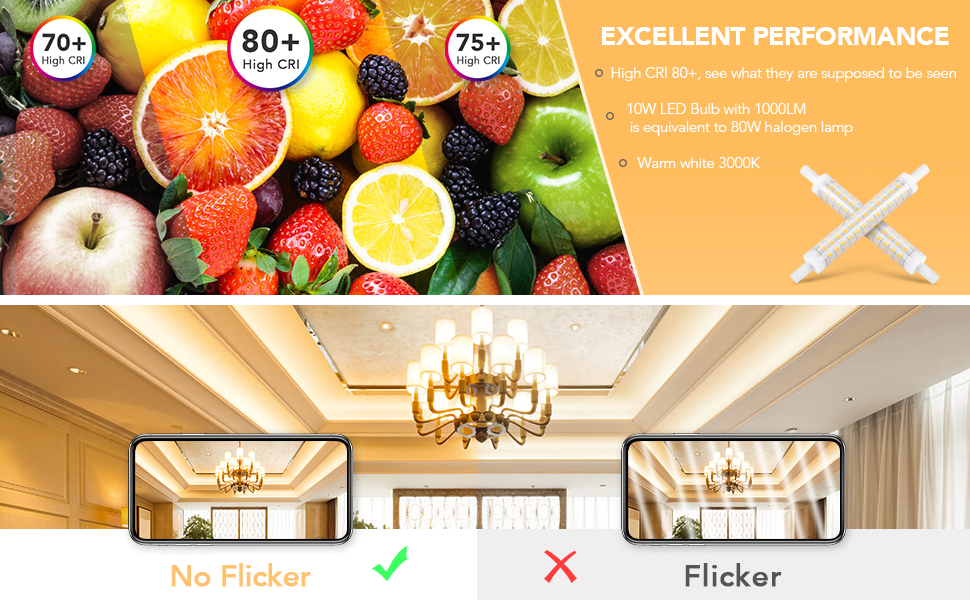 AGPTEK 2 Pcs R7S LED Bulbs
1. This R7S LED light bulb is as bright as 60/80W halogen bulb but only consumes 15% energy, can save 85% on electricity bill easily.
2. The R7S LED bulb offers stable glare-free soft warm light/daylight, creates a cozy/ clean ambiance.
3. It is mercury free, no harm to you, your home or the environment.
4. No built-in fan, completely solve the noise problem. Design to last for up to 25000 hours.
5. Standard R7s lamp base, double-ended J type, 118mm length, easy to install it.
Note: The bulbs are not dimmable.