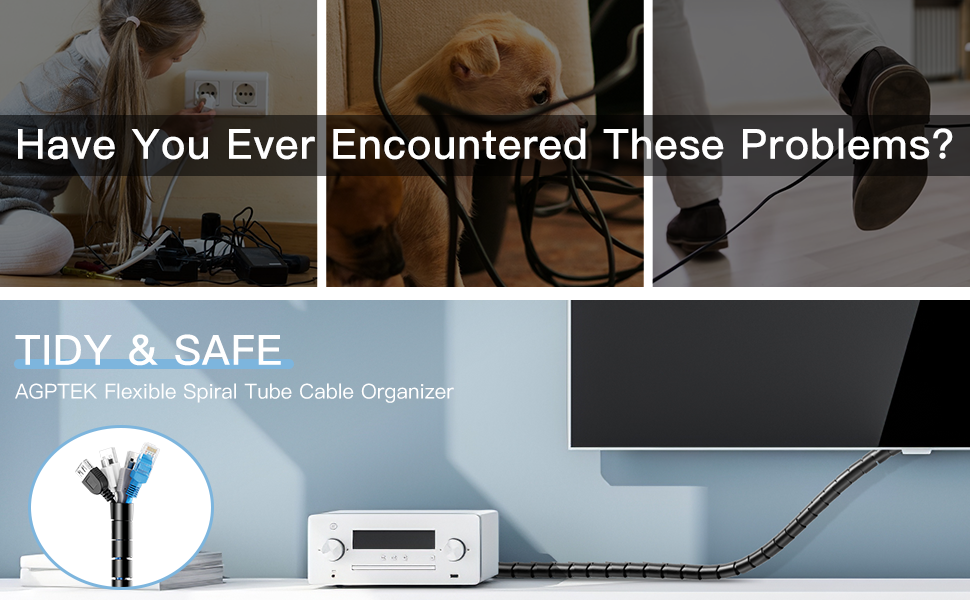 AGPTEK Cable Management Cord Organizer System – Make Your Home Tidier
–Tidy up the wires, free from biting and keep your house or office clean.
–Quickly and easily cut to any desired length.
–Wires can be taken from anywhere in the braided wire for your convenience.
–Good wear resistance, flame resistant, ventilation and heat dissipation.
–Durable and lightweight, easy to inspect or maintain cables.
Please Note: Two cable sleeves come inside each other, please take the small one out of the big one before using it.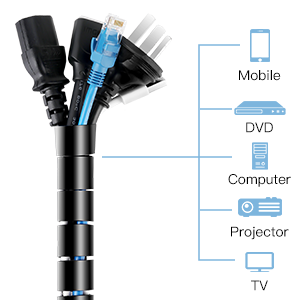 Wide Range Of Uses

Suitable for managing computer cable, power cords, USB cords, audio cables, or other mechanical equipment. Ideal for household, office, workshop, school, hotel and more.