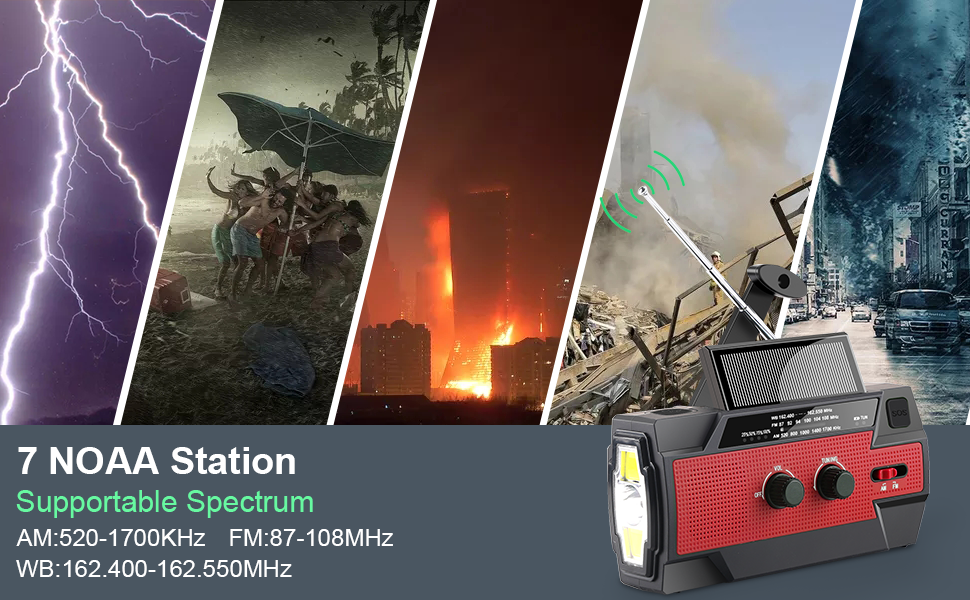 NOTE:
1. The Emergency radio is NOT waterproof. DO NOT submerge in water.
2. When the weather radio is idle for more than 60 days, please hand crank for 3-5 minutes to activate the internal battery.
3. Do not use USB charge function when you are using emergency radio to receive the AM band, or it may have noise interfere for radio.
4. When use the Motion Sensor function of the reading light, you need to adjust to AUTO mode.