You can reactivate the solid watercolor paint after it has dried by adding a light spritz of water. And they will dry quickly for easy storage when you're done using them.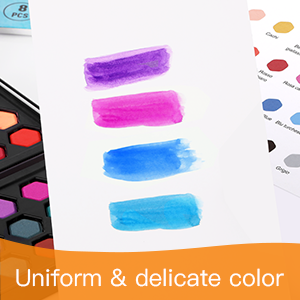 Uniform & Delicate Perform
With good transparency and high saturation. You can achieve a number of crisp, subtle transparency effects by using these paints. Furthermore, you can easily mix these paints together to produce breathtaking colors.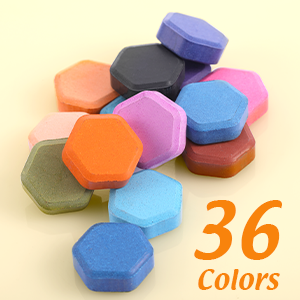 36 Vibrant Colors
Superior choice of bright, vivid and striking pigments that blend seamlessly with each other. Non-toxic, quick dry, resistant to fading and discoloration from direct sunlight. Rich colors bring you more inspiration.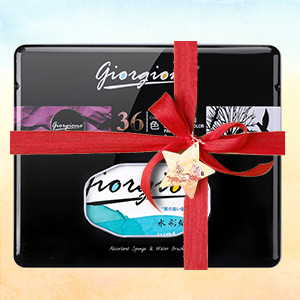 Ideal Gift for Anyone
With excellent blending performance and beautiful package. This Watercolor Paint Set would be an ideal gift for anyone who loves painting.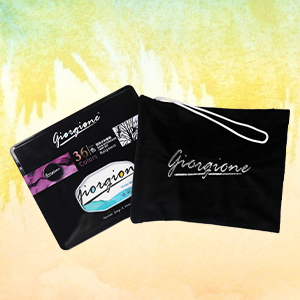 Portable & Sturdy Storage Box & Bag
Its lid will shut tightly without spilling, making it very convenient for a trip. Perfect and convenient for you to take the watercolor paint set to art class, parks, beach for painting. Ideal to take Anywhere You Go!