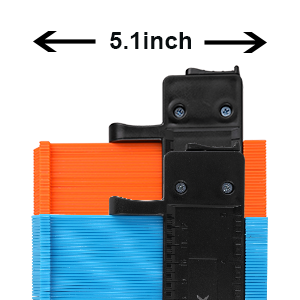 Widen Design
Our 5 Inch & 10 Inch contour gauge duplicator is 5.1 inches wide, so the teeth are deep enough for your contour tool to copy the most irregular shapes with ultimate precision.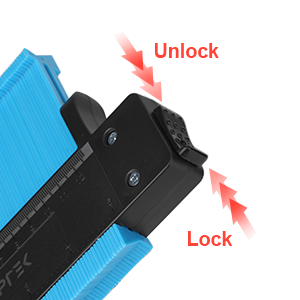 Locking System
With strong clamp locking feature, our contour duplication gauge will add comfort to you. Move the button up to lock, much easier to any place without worrying about the pins assembly slides.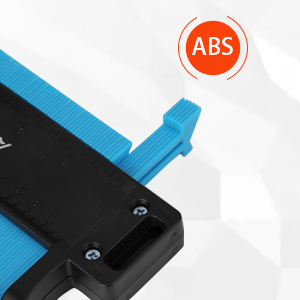 High Quality
Made of high quality ABS material, they are strong and rustproof, more durable than other contour gauges!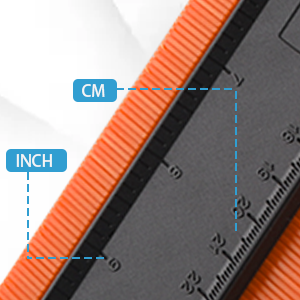 2 Measurement
Rule markings with both inch and centimeter graduations, accurate and clear

High Precision Measurement
Accurately reproduce the exact outline of the shape to as little as 0.06 inch. Contour gauge can accurately record the cross section shape of curved or profiled contour,which is helpful for engineer to measure things.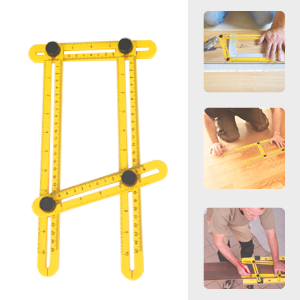 Easy To Use
Just place onto your work area, slide the rulers into the shape needed, and tighten the screws. There you have your flawless measurement which can be transferred and traced onto any material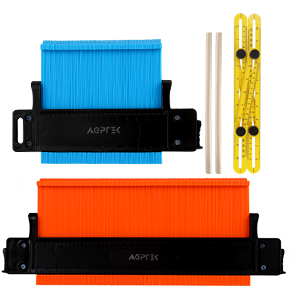 In The Box
1 X 10 inch contour gauge with double locks,
1 X 5 inch contour gauge with single lock,
1 X template tool,
2 X pencil.