Hifi class digital audio player with special designed volume button just for you! No worry again about the impure music and the inconvenient operation, just fall in your enjoyment with all these and its unbelievable 16 GB internal memory capacity.(Micro SD Card Supports to 64 GB)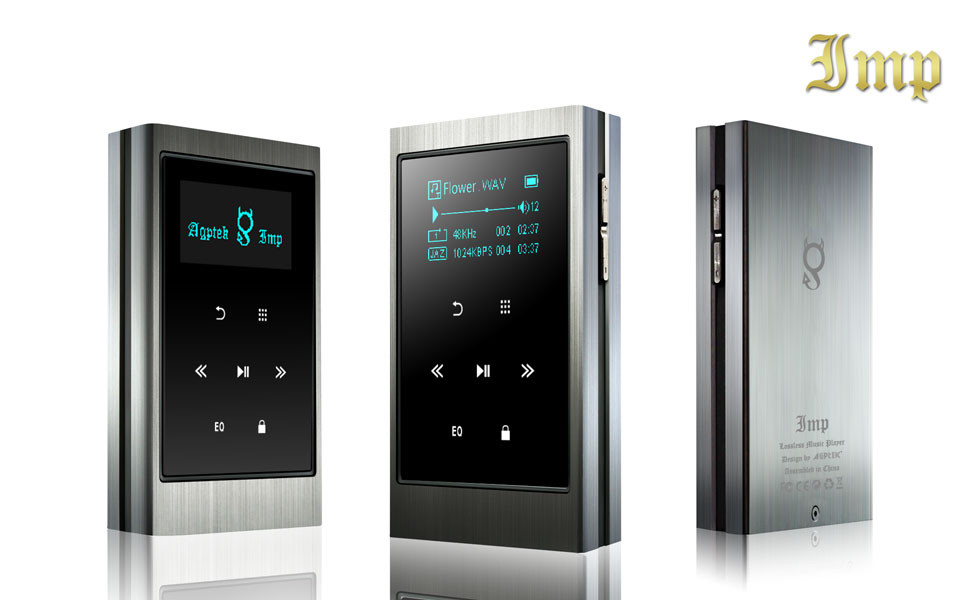 Product introduction
HiFi-class high resolution digital audio player, supporting lossy and loss-less music formats including MP3, WAV, WMA, APE, FLAC, AAC, and OGG.
Up to 3000 songs by 16GB internal memory capacity, supports up to 64 GB Micro SD Card for 4000 Songs! To avoid incompatibility, please use AGPTek Memory Card.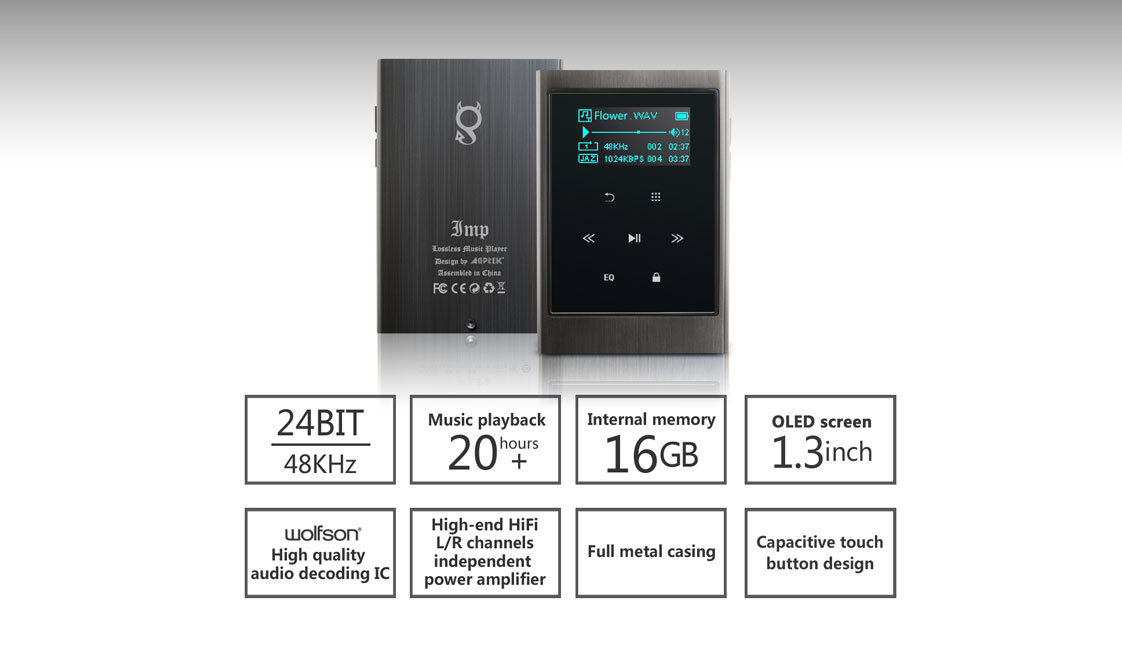 The main menu include three icons: music, settings and now playing; warm note: this player does not have FM Radio.
it's very convenient for you to adjust the volume; this AGPtek player can drive 32 ohm headphones to quite high levels of volume
Press and hold the power button to switch off the player,it will remember the last track you were listening to when you turn it back on (very useful to listen to audio-books).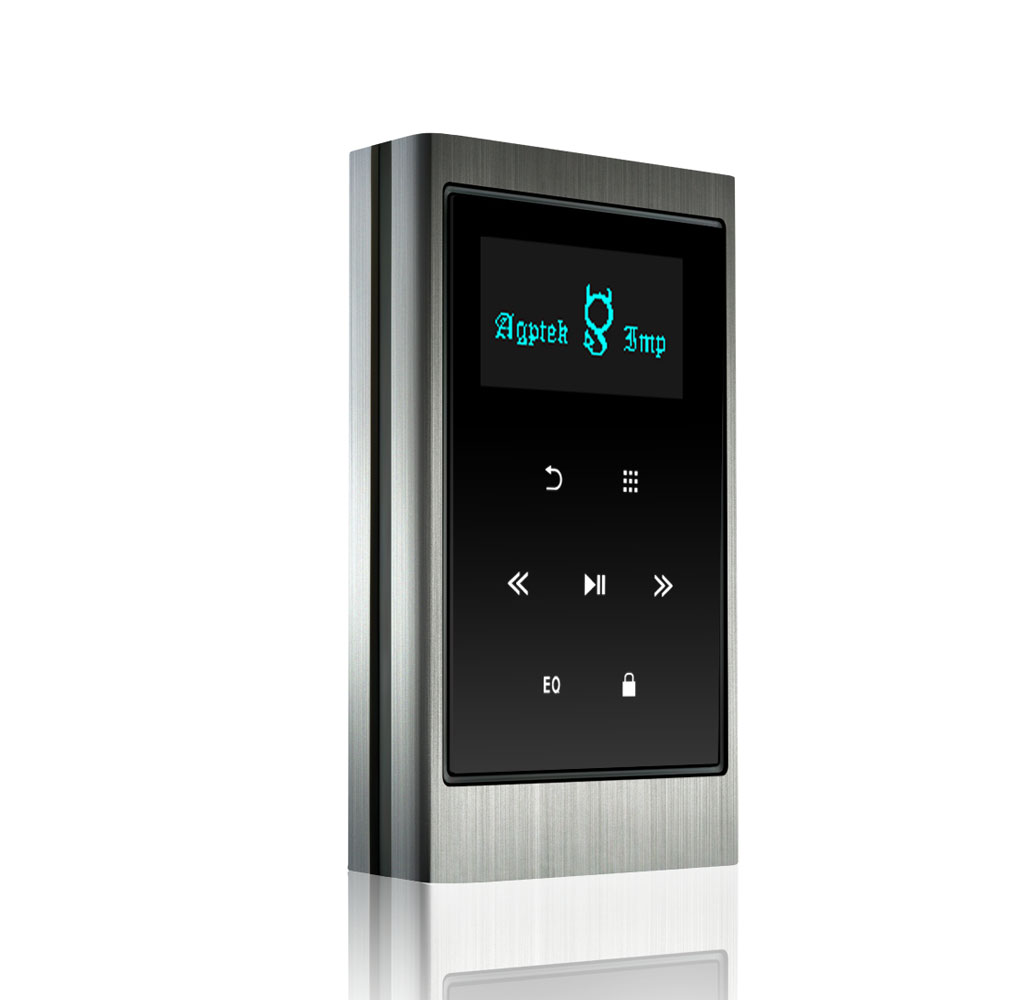 Product dimensions: 5.2 x 1.2 x 7.7 cm; Weight: 77 g language: English,Japanese,German,French,Italian,Dutch,Portuguese,Spanish,Russian,etc

Package included
1 x HiFI-class digital audio MP3 player.
1 x Micro USB Lead.
1 x English manual

For more information on:
www.agptek.com
---
Or shop on Amazon via:
http://www.amazon.co.uk/dp/B01581GTZU