Ideal for small offices and home-based agents in telephone intensive situations, this is a fully functioning single-line telephone with conveniently arranged controls. It is the best choice for anyone who spends a lot of time on the telephone – such as Phone sales, Telephone Counseling Services, Insurance, Hospitals, Banks, Telecom operators, Enterprises- and who wants to take up minimum desk space for a telephone/headset system. If you are looking for a great work at home phone for a reasonable price, you won't go wrong with this!
Comfortable Monaural Design
Fully functioning monaural headphone with exquisite buttons for superior communication experience. The headset clip can be stretched freely and comfortable wear for all day use.
Be more Efficiency
An extension jack allows connection to a second phone or modem; Recording jack connects to a recording device for call monitoring purposes; The handy headset hook keeps your desk area neat and organized.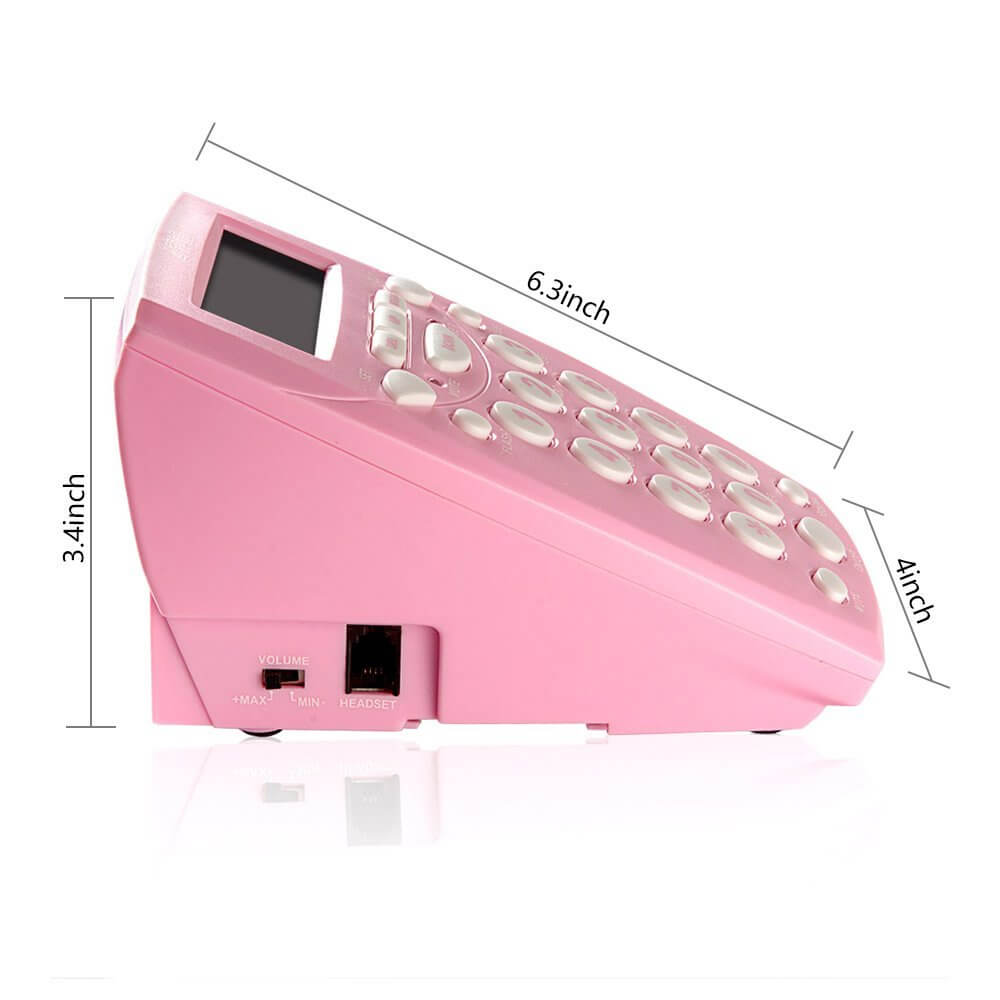 Item specifics
Condition:New: A brand-new, unused, unopened
business/call center telephone with Headset
35-degree slope, easy operation
more direct LCD display
noise cancelling function
Functions
FSK/DTMF caller ID display, automatic checking
30 incoming, 5 outgoing number memories
2 digits PABX code setup
32 digits pre-dial and edit
Green Backlight in-use
With LED indication
Hold, Flash and Mute function
Headset speaker volume control by knob
Flash time 100ms or 600ms choice
Voice recorder port available, can connect to the PC to record
Power save function
Note:
As for the mute key, it goes like this. During the call, when you press "this key", the microphone will stop working,the indicator light will turn red. Press "this key" again, the call will function again.
It can display call ID, please confirm if you have already activated the function.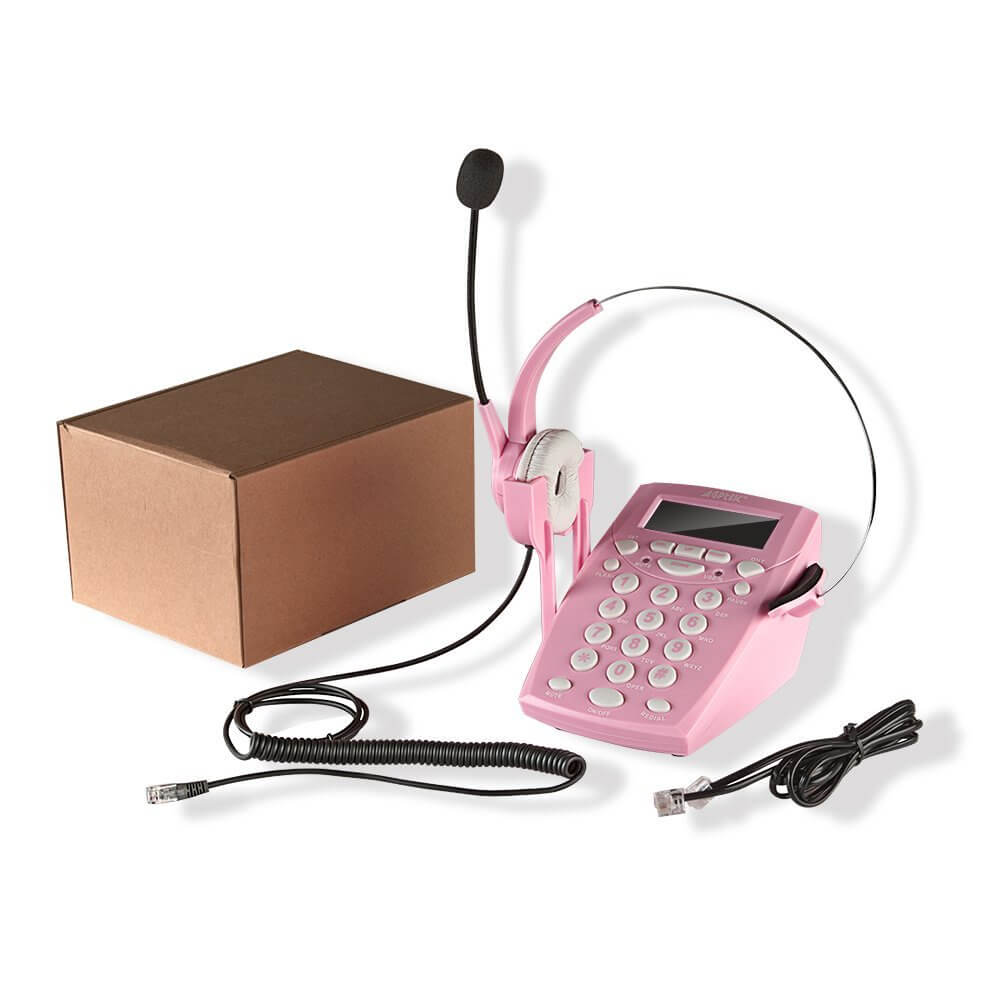 Features
Noise cancellation.
Power save function.
Provide headset.
Comfortable and durable headset.
Provide the voice recorder port.
Package included:
1 x Dial Pad
1 x Headset
1 x connect cord
1 x user manual