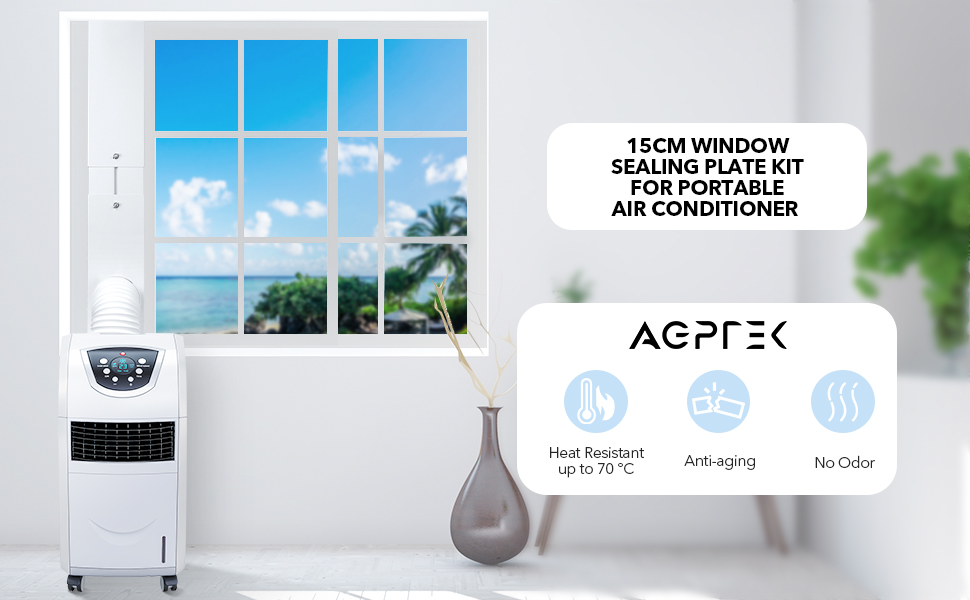 Are you still worrying that the portable air conditioner does not have a vent pipe? We have a solution, come and have a look!
Portable Air Conditioner Window Vent Kit, AGPTEK Window Slide Kit Plate for Portable Air Conditioner Supports Length Adjustment, Portable AC Vent Kit for 15cm/5.9 Inch Exhaust Hose (White)
High-quality PVC panels materials ensure that our Vent Kit can withstand the highest temperature of 70 degrees.
Made of durable PVC material,Can be used for a long time.
Compare it with other inferior Vent Kit. Our product has No Odor.