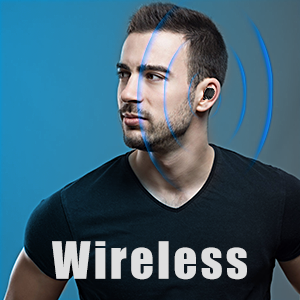 Wireless Bluetooth 4.1.
Our Bluetooth headphones adopt wireless Bluetooth 4.1 technology. The latest Bluetooth technology can provide significantly lower power consumption, more stable signal transmission and clearer lossless music. Effective range 10-15 meters, supports A2DP, HSP, HFP.
Battery information:
Headphone charging time: 30-40 minHeadphone battery capacity: 50 mAhCharging box: Charging time: 2 hours (original charger) (5 V 1 A). Charging box battery capacity: 1000 mAh.