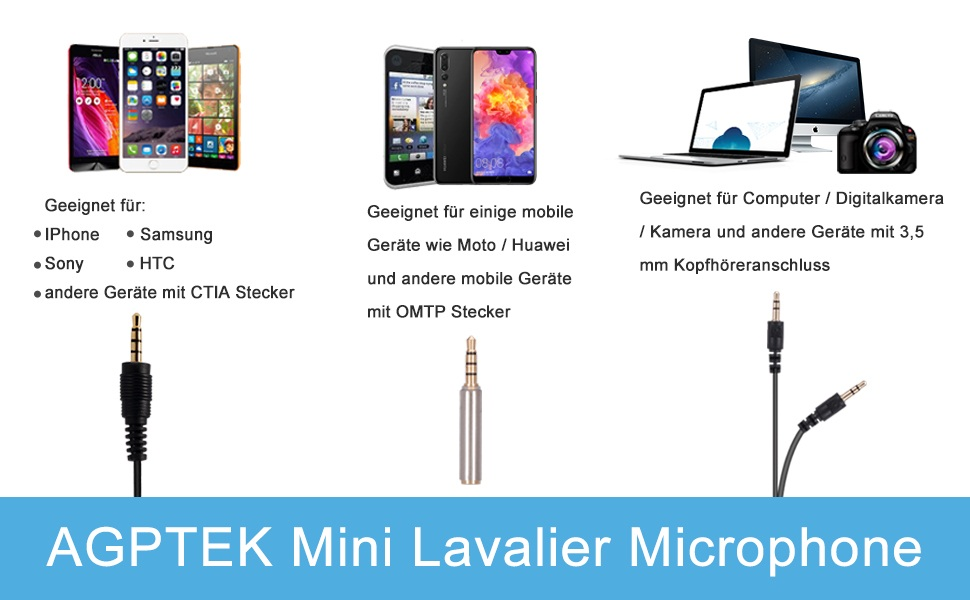 Note:
1. The microphone itself is suitable for a four-level interface device such as mobile phone with 3.5 mm audio interface. The right angle adapter cable is suitable for three-stage interface devices such as computers, cameras and small bees.
2. A right-angle adapter cable is required for connecting to the computer. If it can't work, make sure the microphone of the computer is activated.
3. The IOS system supports your own recording function, and the Android system must download the app to realize the recording function.
4. Only apps that support the monitoring function can hear their voice while recording. This function is limited by the app, not by the microphone itself.