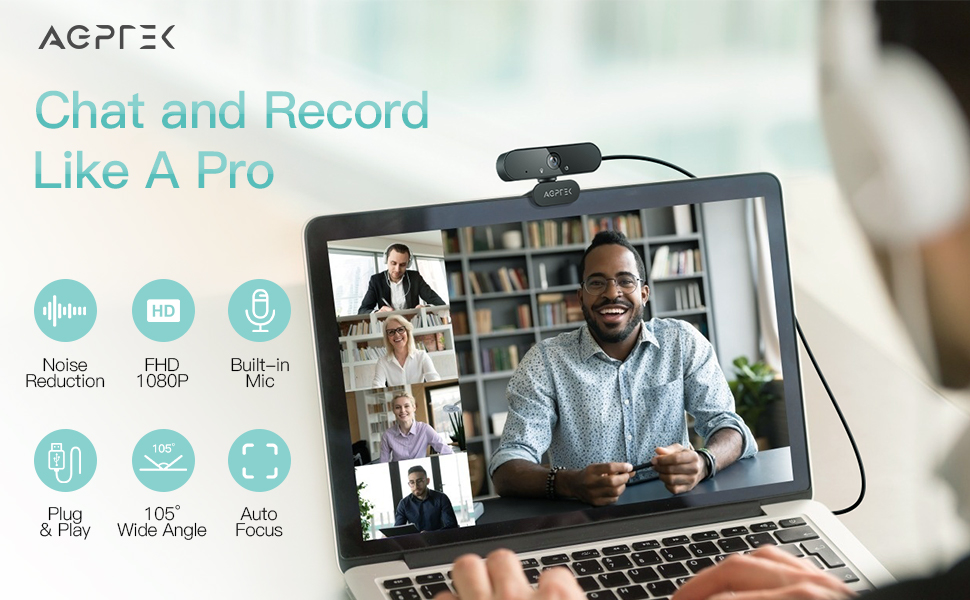 Questions and Answers:
Q1: Why is the image not clear?
to: It is related to the software selected by the customer. Some software set the resolution to a fixed value or a current limit during creation. Therefore, the video resolution displayed by different software may be different;
b: Another possibility is that the goal could be dirty. It is better to clean the lens with alcohol or wipe it with a dust-free clean cloth;
c: High light and high exposure rate will lead to noticeable shadows on the face or image, which will make customers think that the image is not clear. Customers are advised to use a softer light in the environment.
Q2: Why are the elements on the photo or video folded?
Mainly because of the wide-angle. Our wide-angle is 105°, it is normal that the image will be bent to some extent.
Q3: Why can't I use the microphone?
Some software does not activate the microphone by default at the beginning. You need to set the microphone to turn on in the software. Right-click on this small speaker, then select the recording settings, then set this device as the default device, you can record.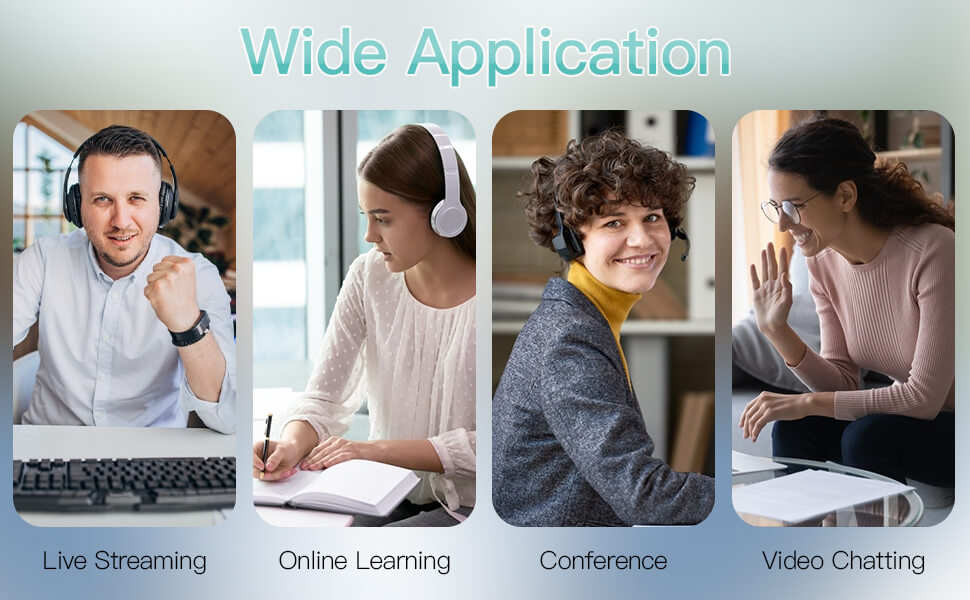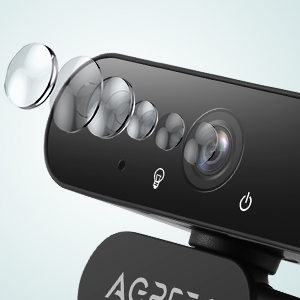 Full HD 1080P
It is able to offer full HD 1080P video quality at 30fps to avoid producing images that stutter and periodically freeze on the screen.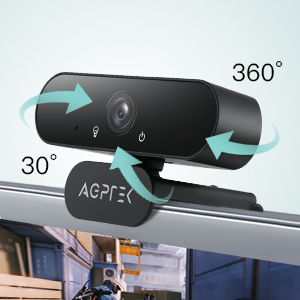 Multi-angle adjustment
This USB webcam can be flexibly adjusted to reach 30° up or down and 360° left or right to meet different shooting needs, making video calls as you like.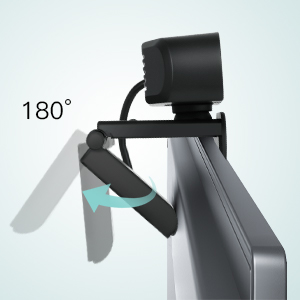 180° clip closure
The webcam clip can be adjusted by 180 degrees and allows easy access to any laptop, LCD monitor, desktop or more.