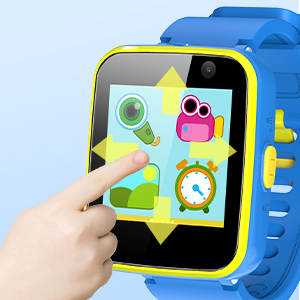 1.54 Inch HD Touch Screen
The 1.54 inch full-color touch screen, no hindrance to touch, faster response, makes it fell smoother. 6 sets of time interfaces and 3 sets of wallpapers bring more happiness for kids with the watch.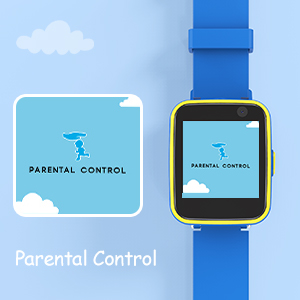 Parents Control Function
With time playing limit management, parents can select between a daily limit of 15, 30, 60, 90 minutes, or no limit. To avoid kids playing excessively.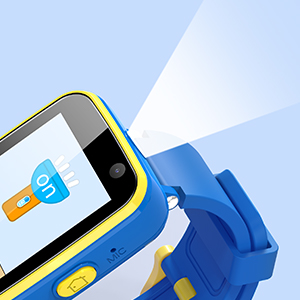 Flashlight
The right side of kids smart watches have a flashlight function. It can be opened from the APP in the watch. This function helps children better activities in the night and safer in field activities or scout camping.