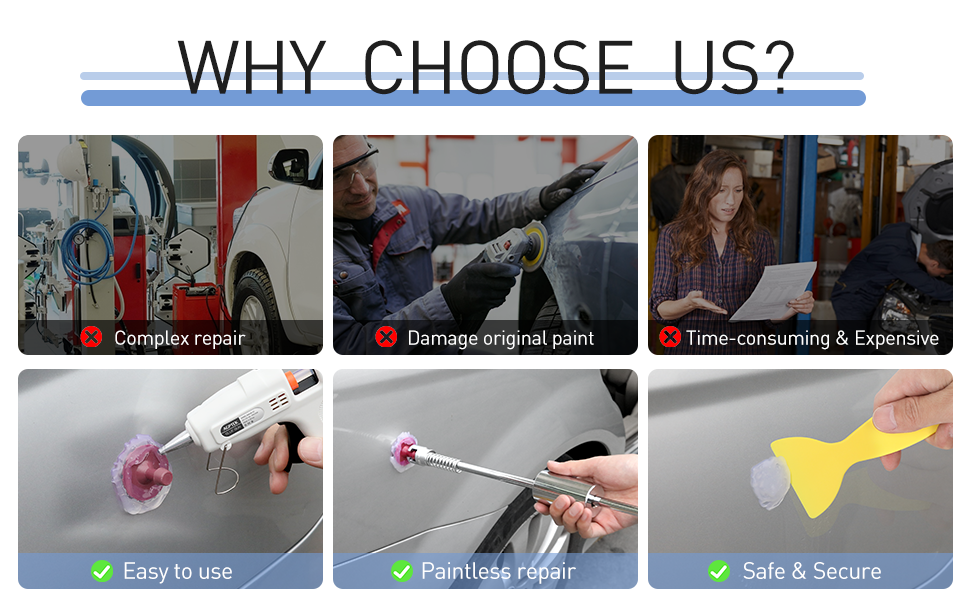 AGPTEK Car Dent Puller Kit
Worry about the car paint damage caused and costing hundreds of dollars by auto repair shop?
Lucky for you! AGPTEK Car Dent Repair Kit is designed for repairing metal surface dents such as automobile, refrigerator, motorcycle body, washing machine et,c. No labor cost and paint cost, it is exactly born to save your time and money.