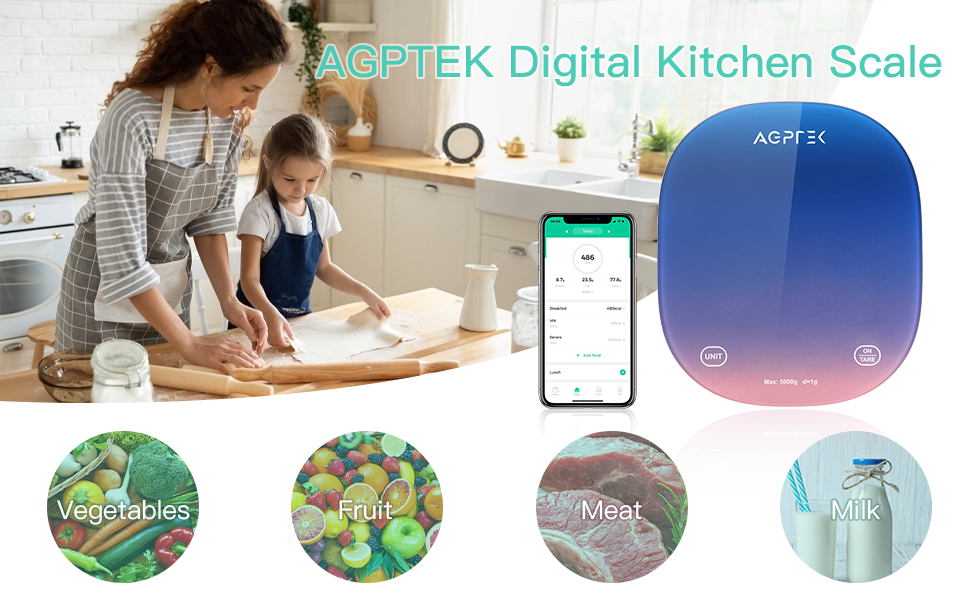 AGPTEK Smart Food Scale – Specifically Designed for Baking, Cooking and Preparing Meals
 AGPTEK Digital Kitchen ScaleHold A Theme Party
Works with Foodiet app, you can easily record and keep a nutrition log for each meal. Support to connect Apple Health App and Fitbi t App and sync data like CALORIES, vitamins, minerals, and more. Track your nutrition records and witness your path to health.
Use Tips:
Before first use, be sure to download the Foodiet App to your phone.
Make sure the scale is on a flat, level surface.
Place items for measurement in the center of the scale for accurate results.