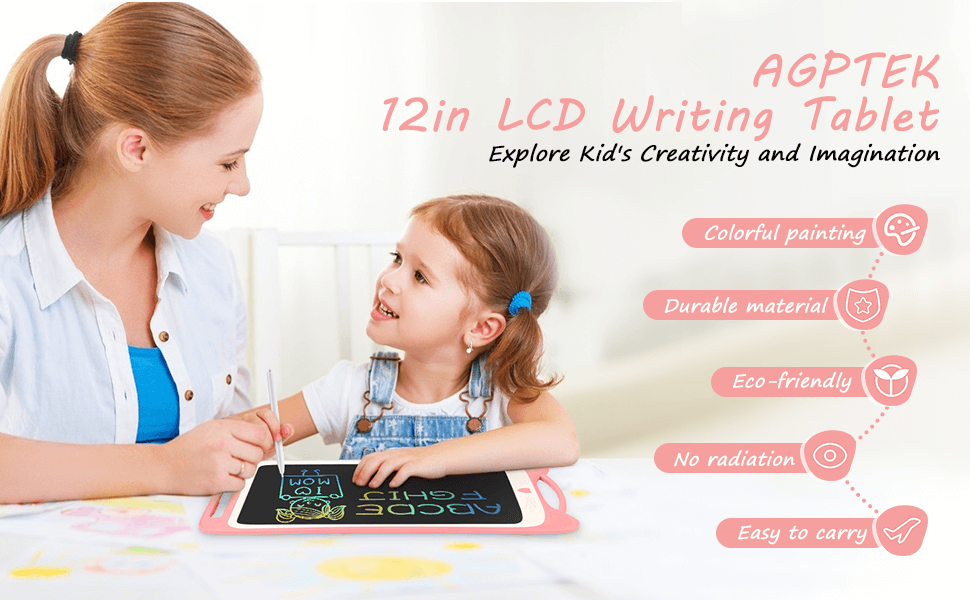 Why choose AGPTEK LCD writing tablet?
– Color LCD screen, light and durable.
– Smart screen lock function.
– Comes with stylus that writes smoothly and easily.
– Clear the whole screen with a single button press.
– Say goodbye to paper!
– No electromagnetic radiation, no dust, no ink, environmental-friendly.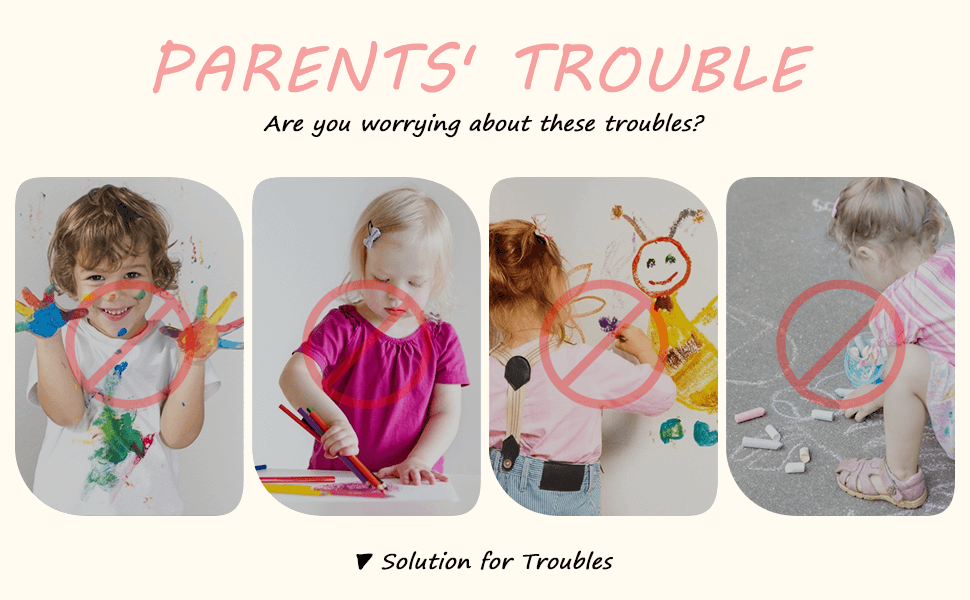 Note:
Do not scratch the screen with sharp objects.
Please use the supplied handwriting pen for writing and painting.
Wipe gently with a lint-free cloth when cleaning the tablet.
No need to recharge, just replace the battery.
Please note:
Due to logistics reasons, when you receive the product, the screen may have some patterns (not broken, it may be squeezed to leave a pattern during transportation)
**If you get the product and find that the screen has patterns, first open the anti-delete switch on the back, then press the delete button on the front to delete the pattern and restore it.**