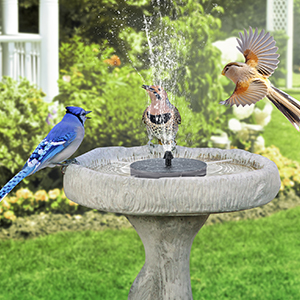 Bird Bath
Powered by solar energy, create different landscapes to attract the birds and cute little animals. You will love sitting out on your patio, watching the squirrels and birds bath.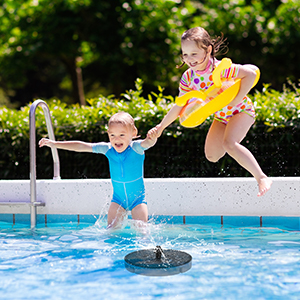 Swimming Pool
The floating fountain add energy and fun to swimming pool. It's ok for kids to toss and play with them.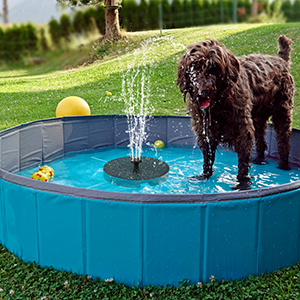 Garden Decoration
It is an ideal pump for water circulation keeping the water clean and moving which helps keep mosquitoes away.
Perfect for any small pond, fish tank, garden decoration.
Keep Enough Water
Maintain enough water to ensure that the fountain can work normally.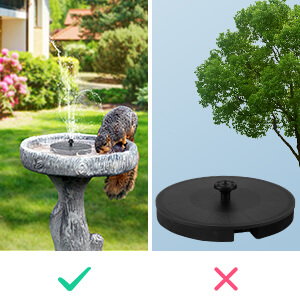 Working Automatically in Direct Sunlight
The brighter the light, the better the pump works. Please place the pump on somewhere with direct sunlight. Shade place will affect its charging efficiency, which in turn affects working performance and hours.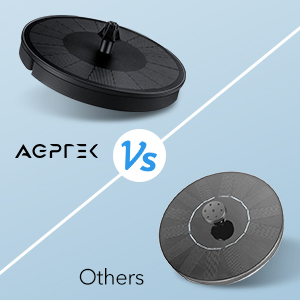 Premium-quality Solar Panel
With high-quality and durable PET Laminated Solar panel, it is guaranteed to not break or deform overtime, so that the fountain will continue to work for a long time without breaking down.