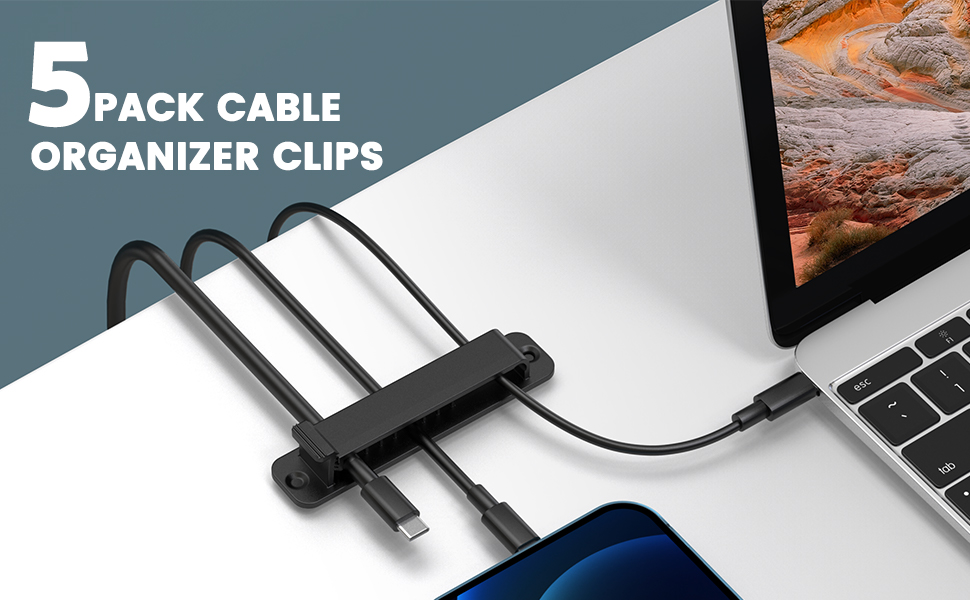 Why Choose Us?
2 Sized Slots. Narrow and wide slot options. Easily access and organize your large and small cables the way you prefer!
10 Cord Slots. Enough slots to meet your daily needs.
Two Simple Installation. Self-adhesive installing method, it is up to you!
Strong Acrylic Adhesive Tape. Tightly secure the cable, not easy to drop.
No Requires on Surface Material. Applicable for any surface with enough length to stick the cable clip.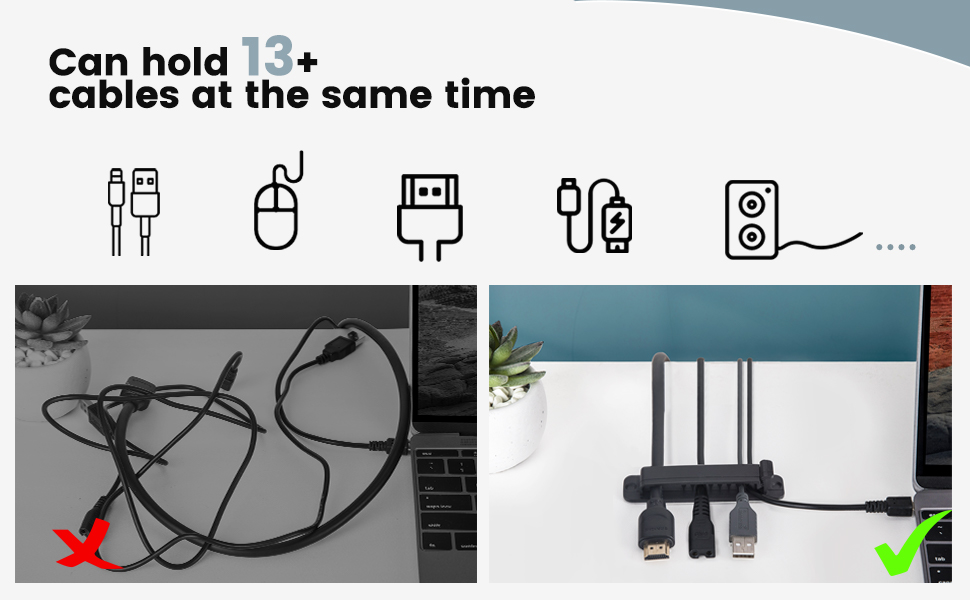 Multi-purpose cables clips.
Widely used in home, office and car. Special for power cords, charging cables, CAT-6 cables, USB cords, network cables, laptop power cable, etc.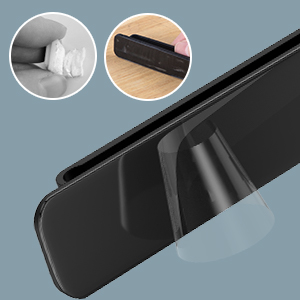 Leaves Zero Residue.
Don't worry about ruining your favorite coffee table or desk.Leaves no trace behind when removed from a surface.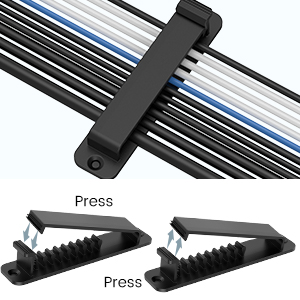 Amazing Locking System.
Snap design with locked teeth makes it fixed the cable easily and tightly. Also, the cables can be added and removed from the clip easily, free from extra annoyance.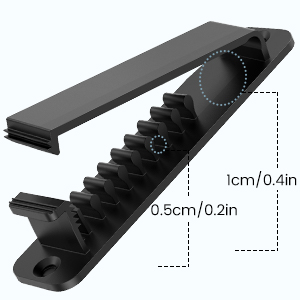 Ideal for All Cables.
Comes with 2 different sizes of slots. No matter what ≤ 0.5cm or ≤ 1cm cables are cluttering up your desk—be it Lightning, USB-C, etc.—the cable clip keeps them out of your way for a clutter-free workspace.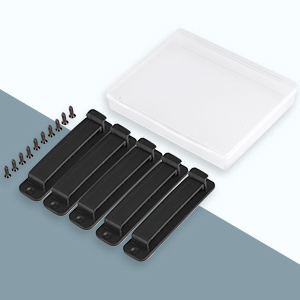 Suitable For All Surfaces.
Not only works on all dry, clean surfaces like desks, walls, baseboards, cabinets, wood, but also on wet, rough or porous surfaces.