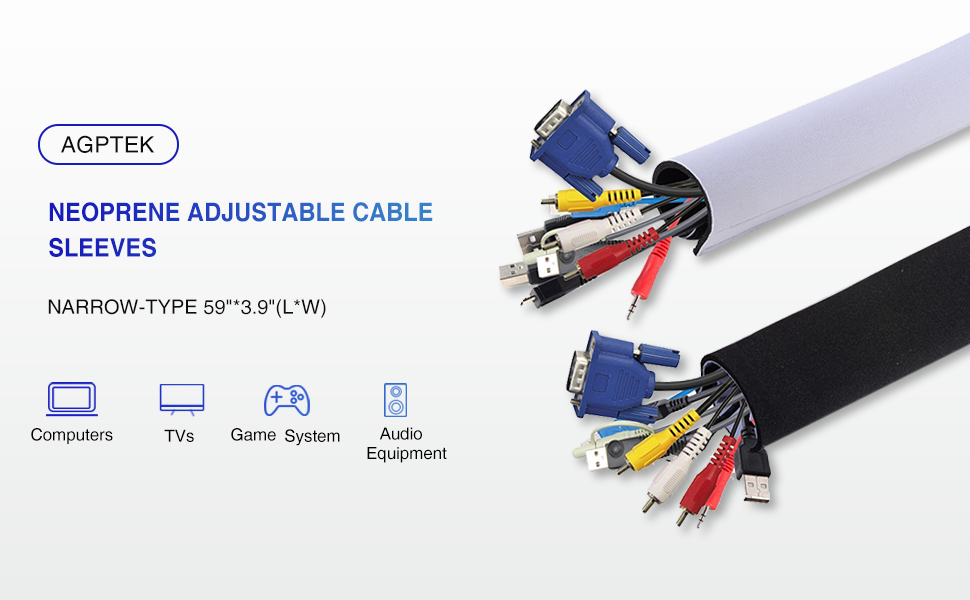 Want a small cable sleeves for managing your cables?If you are looking for an attractive, affordable, and convenient cable management system, look no farther than this Cable Sleeve.
✔ AGPTEK 3.9″" Cable sleeve length, provide the most suitable cable management in your house!
—No More Messy Cables for Home/Office/Workshop:
The Cable Sleeve is a simple, convenient solution for managing all of the cables behind your TV / computer / Home Theater / Speaker, Flexible Cable Wrap, Cable Cover, Cable Organizer, Cords Management
—High-class Neoprene Material :
The Cable Sleeve is made from neoprene stretchy material which can stand up to plenty of wear and tear without being damaged and allow for multiple cables and flexibility, yet it can still be easily cut with scissors to get the perfect length to match your needs.