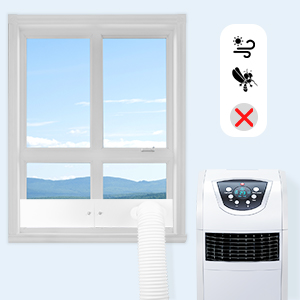 No Mosquito/ Insects Intrude
The durable window seal prevents mosquito bites and keeps the insects outside, provide you a cool and cozy space in hot summer, where you can enjoy a comfortable family life, and have a tight sleep.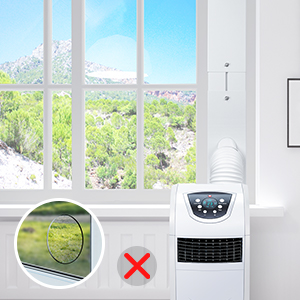 No Damage to Window
Our portable window kit designed with a hole, simply connect your exhaust hose(NOT INCLUDED) with coupler, press and push it in the hole of the plate, then it works. Really convenient to install or remove, no hassle to pouch a hole on your window and damage the design of your house.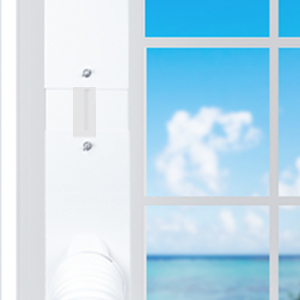 Double Protection with sealing tape
Our window slide kit plate comes with sealing tape, post it on the gap between fixed plate and adjustable plate or at the connection between the wall and the plate to effectively isolates hot air and strengthen the plates.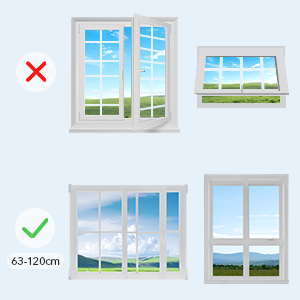 Must Know Before You Buying
It requires a window or similar outdoor opening to effectively exhaust hot air from the room. Please confirm your window is a vertical or horizontal type, such as sliding window or hung window 63-120cm.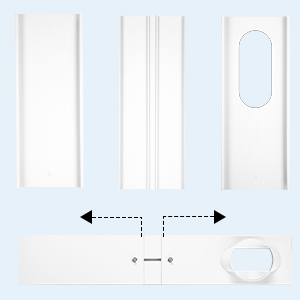 Adjustable Features
Each plate have a adjustable track, loose the screw cap, slide the plate the plates to fit your needs. The window vent kit can be adjust range from 63cm to 120cm.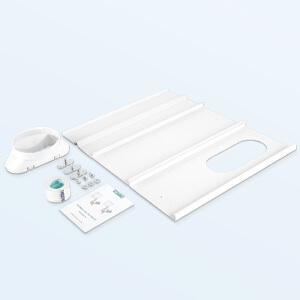 Package Contents
PVC adjustable Plate*1
PVC Fixed Plate*2
Accessories Set*3
Coupler*1
Sealing Tape*1